Andy Summers, October 5th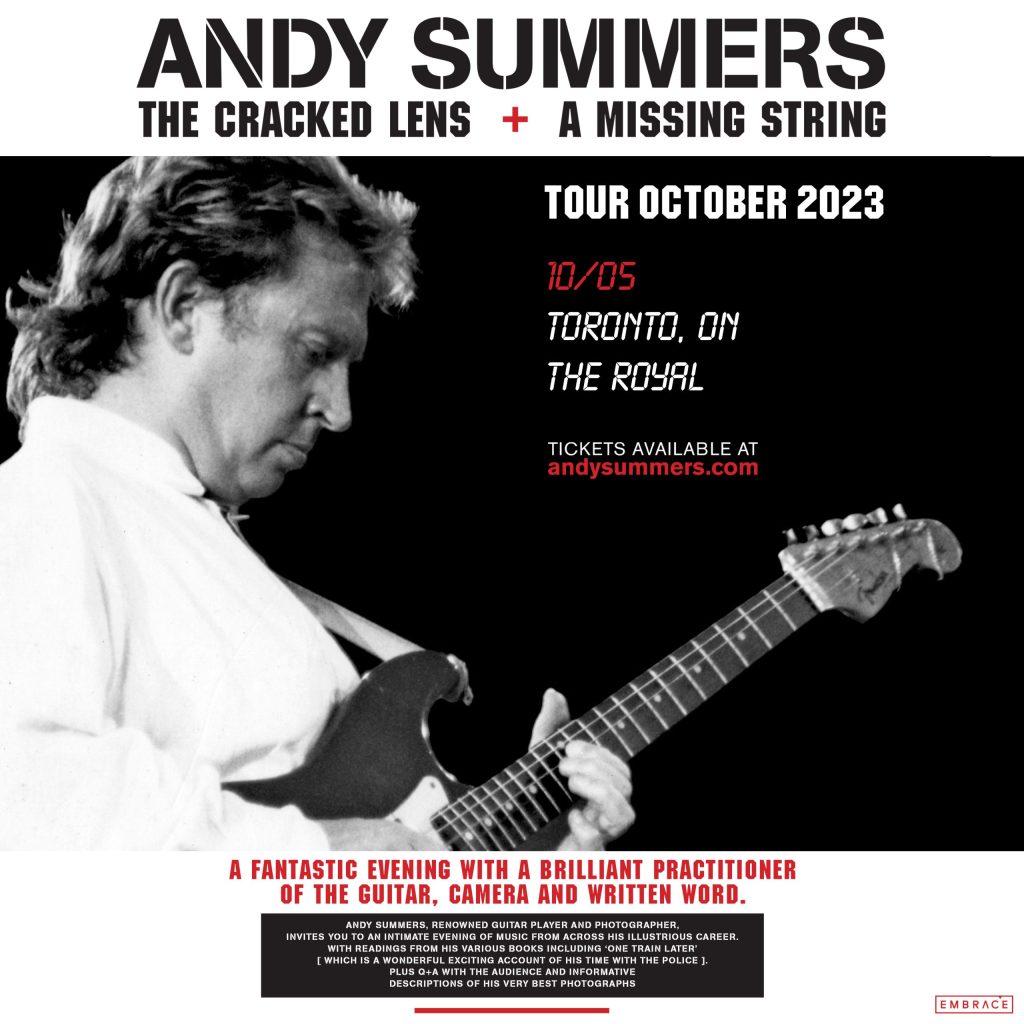 A fantastic evening with a brilliant practitioner of the guitar camera and written word. Andy Summers will be performing a series of solo concerts in the United States and Canada. This is a continuation of Andy's solo project, where he projects sequences of photography with music.
Dive into a captivating evening of literature, music and photography, along with the the unique guitar and music of Andy Summers.