Josh Thomas, November 23rd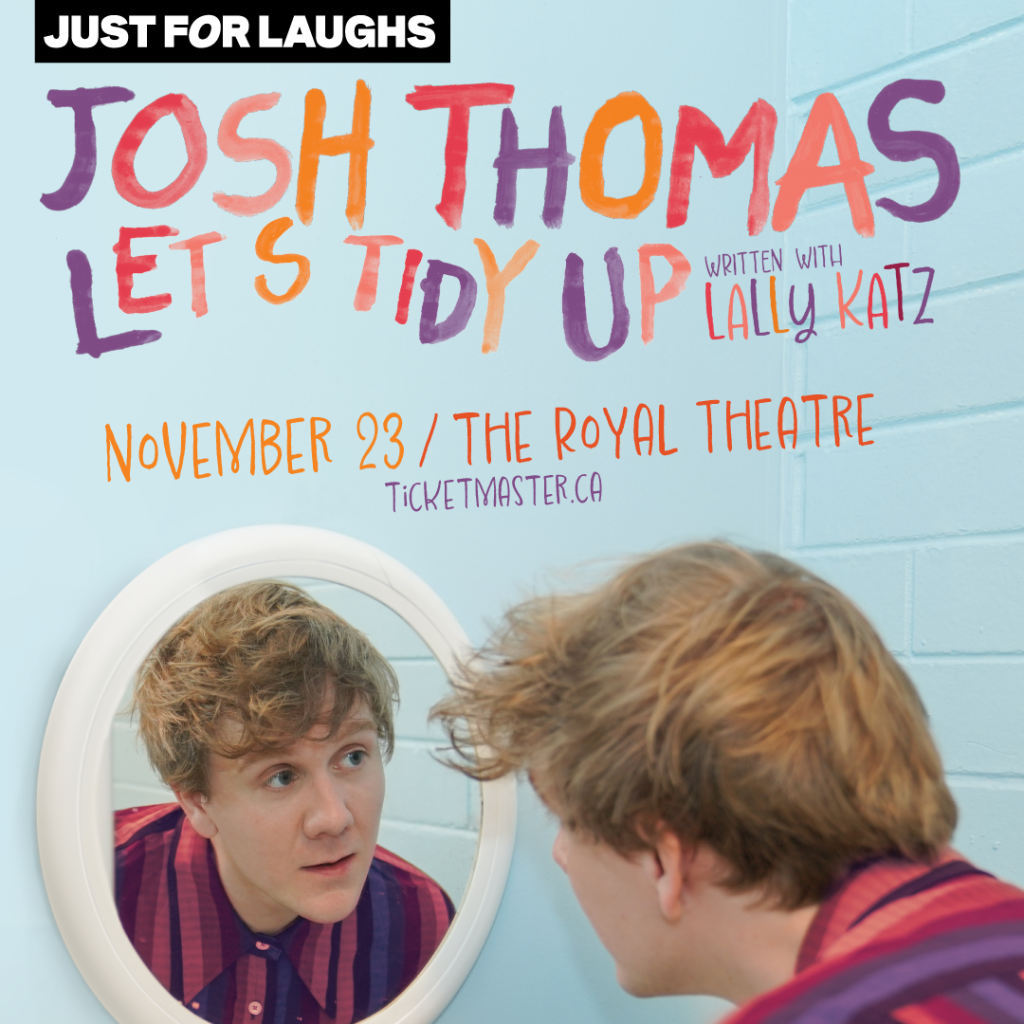 Just For Laughs is thrilled to announce that comedian, author and actor Josh Thomas is coming to Toronto with his new show: Let's Tidy Up. The award-winning Australian stand-up comedian will be at the Royal Theatre on November 23 at 7:00 PM.

This is a show where Josh tidies up. Tidying up is not normally the stuff of gripping drama, it
wouldn't be a propulsive narrative for most people but for Josh it's Everest, a fundamentally
impossible task, like trying to defy the moon and control the tides.

Josh's brain has managed to make him the author and star of hit TV shows (Please Like Me,
Everything's Gonna Be Okay), in this show, written with award winning playwright, Lally Katz, he
tries to work out how to do the small stuff.
A second show has been added for 9:30pm! Tickets go on sale August 18th at 10am