The Empire Strips Back – A Burlesque Parody
OUTRAGEOUS! HILARIOUS! UNAUTHORIZED!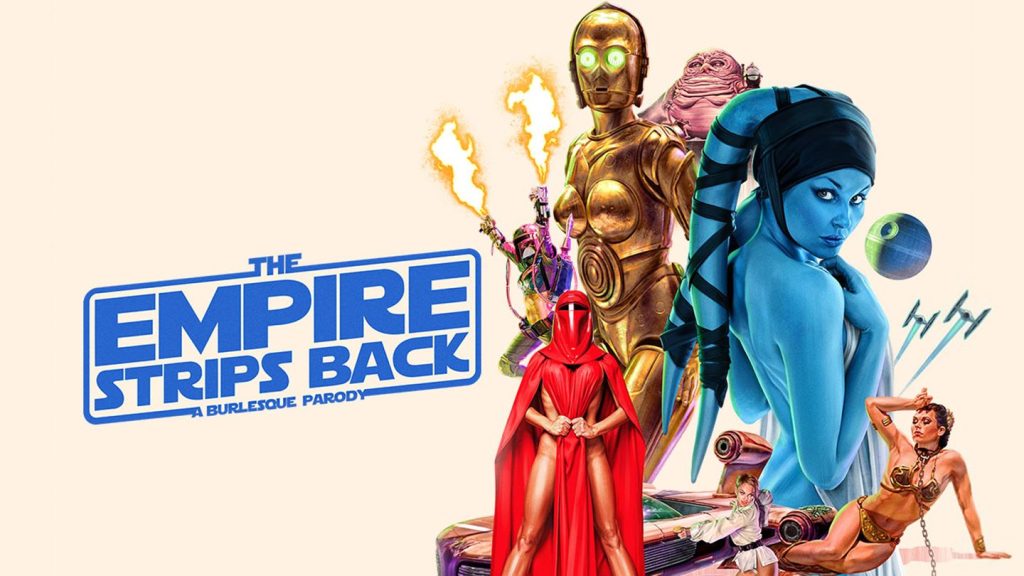 Transporting audiences to a galaxy far, far away, to a world of burlesque fantasy, of menacing and sexy dance, of dangerous seduction, of hilarious parody, and even the droids you're looking for. Your favorite characters are scantily clad, seriously sultry and live on stage!
Official Website | Facebook Page | Instagram
"I saw the show and now I'm forever changed. An enormous success. One of the most memorable and impressive live performances I've ever seen."
San Francisco's SFGate.com
"Probably the most fun I've had at a show all year! A must-see."
Los Angeles' WeLiveEntertainment.com
"The show's dancers are talented, gorgeous, and aggressive, with moves that encompass every dance genre from the early '60s to the hip-hop present. Musically, and choreographically, there's something for everyone in this show."
AisleSeatReview.com
Created by Russall S. Beattie.

Disclaimer: This is a parody production. Star Wars and its characters are registered trademarks of Lucasfilm Entertainment Company Ltd or Lucasfilm Ltd. This production is not sponsored, endorsed by or affiliated with Disney, Lucasfilm Entertainment Company Ltd, Lucasfilm Ltd or any of its subsidiaries or affiliated companies and/or third party licensors.