Location and Accessibility Services
---
The Royal Theatre is situated at 608 College Street, Toronto, Ontario

Near Kensington Market and Downtown Toronto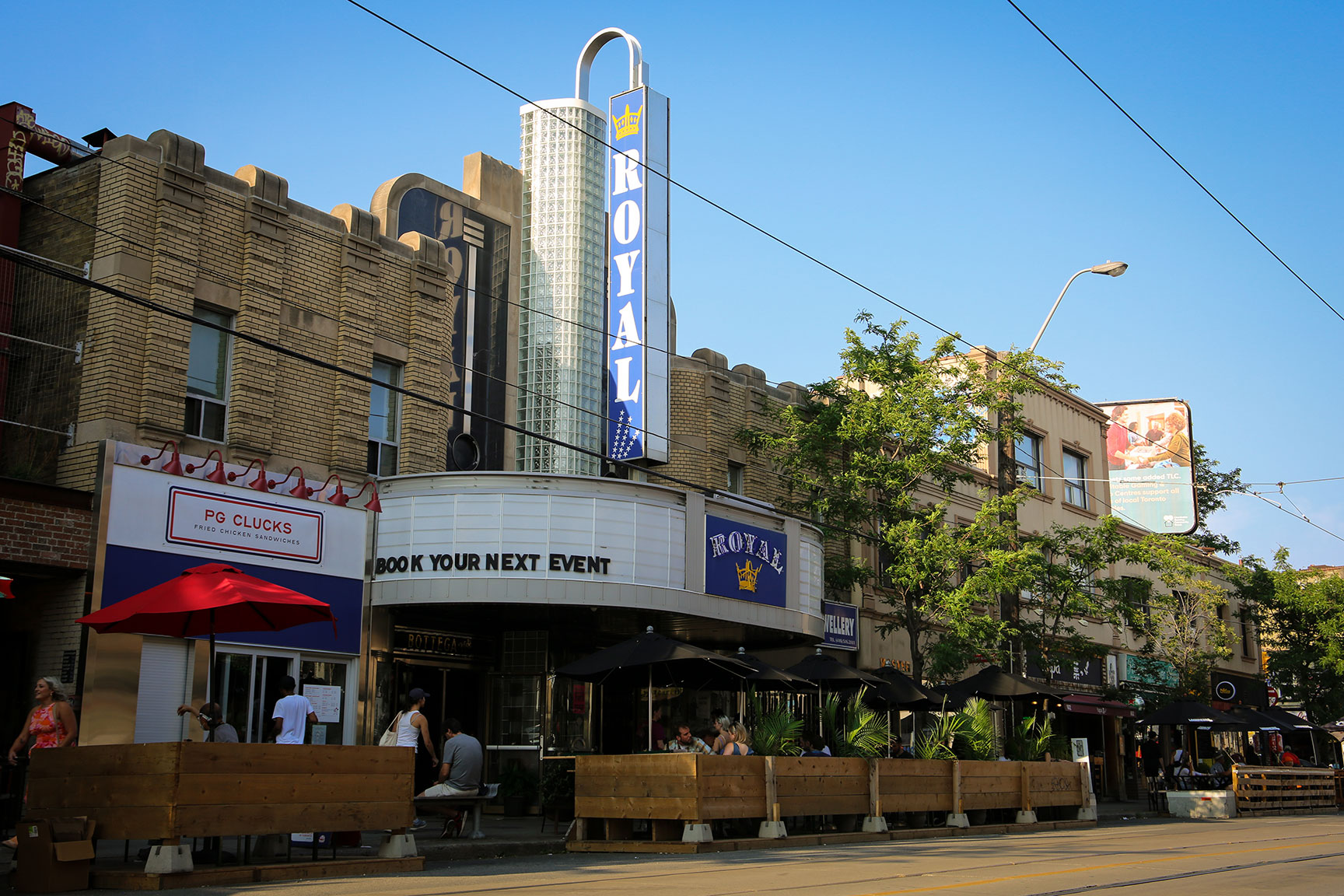 ---
Parking
Visitors can find parking both underground, and at street level with 'Green P' parking within a two-minute walk of the venue.
The 506 Carlton streetcar stops at Grace and College. Below ground and above ground 'Green P' parking lots are accessible via Clinton St., immediately north of College and Clinton Streets.

Truck Access
For talent, truck access is via Clinton St. suitable for a 10-ton vehicle to reach the rear of the building, with a short push to the stage. There is no internal case storage available.
Washrooms
Please note that although we have accessibility seating, the Royal Theatre does not have ground floor restrooms. However, our neighbor and partner, Birreria Volo does. We apologize for any
inconvenience this may cause.
Wheelchair Users
For the convenience and comfort of wheelchair users, we kindly request that you arrive at the venue at least 30 minutes before the doors open. This early arrival allows them ample time to assess the seating options available and select the most suitable location. Additionally, it provides an opportunity to collaborate with the venue manager in planning the most efficient route to you designated seat.
By engaging in this proactive approach, wheelchair users can ensure a seamless and enjoyable experience at the event, while the venue staff can offer necessary assistance and support as required.